YoLink and Alexa Integration Guide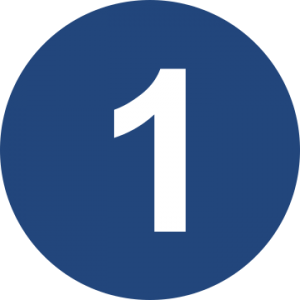 Please refer to the Alexa Echo guide to download the Alexa APP and connect your Alexa Echo first.
Connect YoLink with Alexa.
1. Click "

" in the upper left corner, click "Skills and Games", and then type "YoLink" in the search bar.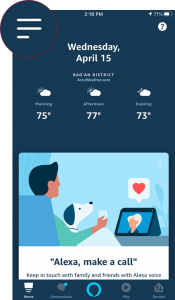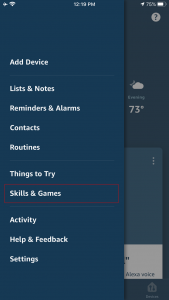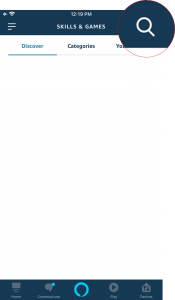 2. Choose "YoLink", then click "ENABLE TO USE".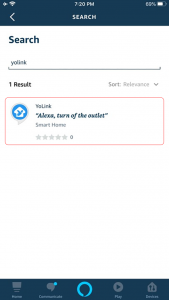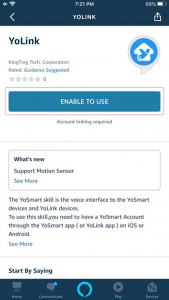 3. Complete YoLink authorization follows the screen.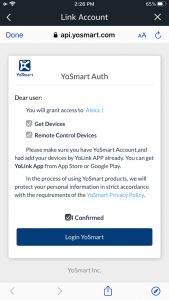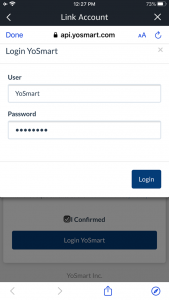 4. You can say "Alexa, discover my device" to synchronize the devices with your YoLink account, or you can tap " DISCOVER DEVICES" in the Alexa App.